Apeldoorn
Vast
€ 693 - € 1756
For our swimming pools Boschbad and Malkander we are looking for several enthusiastic and spontaneous:
Lifeguards/Supervisors (on-call or permanent) including Lifeguard training in Apeldoorn
Do you like taking responsibility and do you think it is important -as we do- to keep an eye on the pool? Then grab this opportunity! For the Boschbad and Aquacentrum Malkander in Apeldoorn we are looking for several motivated Lifeguards/Supervisors at the start of the season. No diploma as a Lifeguard/Supervisor? No problem, you can obtain the diploma at our expense in Apeldoorn. Together with your colleagues, you will ensure the safety of our visitors.
WHAT WILL YOU BE DOING?
You ensure the safety of visitors and are responsible for hygiene.
You supervise the swimming pools.
Acting as host/hostess and ensuring that visitors are enjoying themselves.
Cleaning and clearing up around the swimming pools.
You identify unsafe situations and take action.
Gives first aid in case of calamities.
WHY WE EXPECT FROM YOU
We are looking for enthusiastic, flexible and spontaneous Lifeguards/Supervisors for our swimming pools. Would you like to work in a responsible, challenging and flexible job? Do you have experience and affinity with water and do you recognise yourself in the following points? Then respond now!
Diplomas in rescue swimming*
Relevant work experience
Sporting attitude
Excellent communication and social skills
Self-confidence and a strong character
Flexibility, wanting to work at different times in the high season.
* Diplomas in rescue swimming are useful if you have them, but don't worry if you don't, we can offer you the Lifeguard ZRZ (Swimming Rescue for Swimming Pools) course in Apeldoorn.
TIMETABLE AND WORKING DAYS
We would like you to start your internal training to become a Lifeguard soon. Afterwards, you can immediately start working at one of the locations. Timetables and working days are arranged in consultation with you. You are available to work regularly from April through August. Both on-call and on the basis of a fixed number of hours per week are possible.
WHAT CAN YOU EXPECT FROM US?
We offer a versatile job in which you get the space to use your creativity, competences and talents. You work together with enthusiastic colleagues in an informal environment with a variety of indoor and outdoor work. In addition to the usual package of employment conditions, you will receive a salary in accordance with the Vermo Collective Labour Agreement and a year-end bonus of 8.33% of the salary on an annual basis (in proportion to the duration of employment). You will also receive an Accres card that gives you free access to a number of our locations.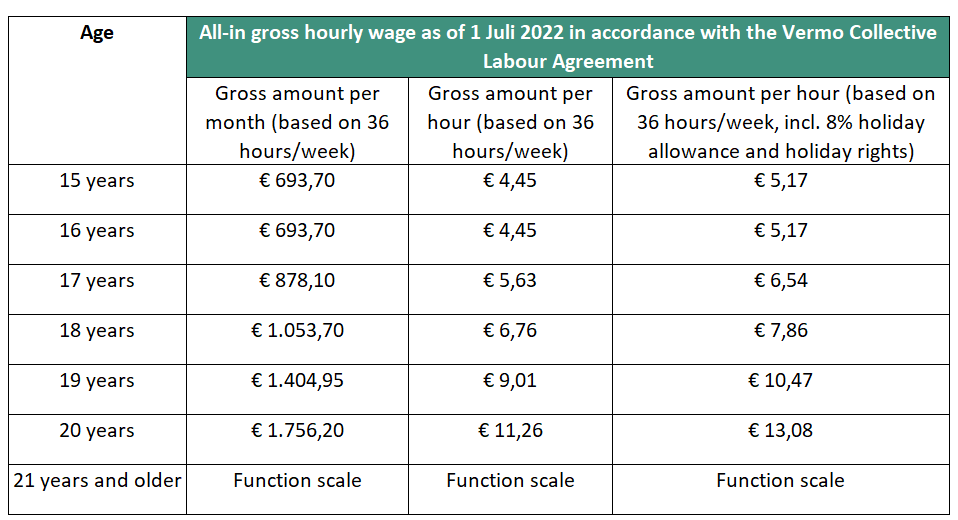 WE WOULD LIKE TO GET TO KNOW YOU!
Are you interested in this vacancy, but would you first like to know more? Then contact Ina Beumer, Manager Swimming Pools, on 06 - 12 36 43 82. She can answer all your questions and you can also make an appointment to meet her. You can also apply directly by submitting your details using the form below. An extensive application letter and résumé are not necessary. Your name, contact details and a short motivation are sufficient. We look forward to seeing you soon!